Consumption
                            SUSTAINABLE CONSUMPTION,
                                       CONSUMER RIGHTS, AND
                                                  THE ROLE OF MEDIA

Building Green
Building Green provides product reviews, an events calendar and features articles on green building materials and practices.
Center for a New American Dream
The Center for a New American Dream helps Americans consume responsibly to protect the environment, enhance quality of life, and promote social justice.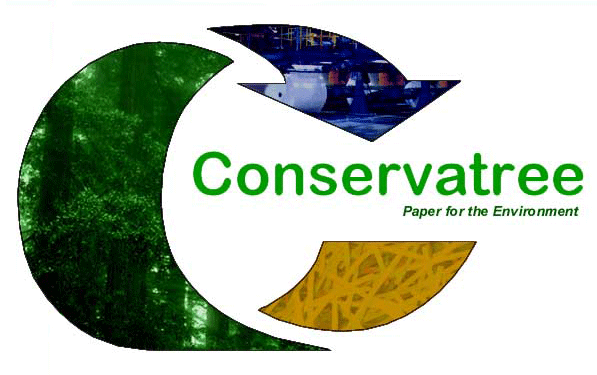 Conservatree
Conservatree provides access to articles, reports and newsletters on recycled, tree-free and chlorine-free printing and writing papers.
Co-op America
Co-op America harnesses economic power—the strength of consumers, investors, businesses, and the marketplace—to create a socially just and environmentally sustainable society.
Factor Ten Institute
The Factor 10 Institute has been created to provide practical support for achieving significant advances in sustainable value creation, in particular through increases in resource productivity throughout the economy.
Food Alliance
The Food Alliance recognizes farmers who produce food in environmentally and socially responsible ways, and educates consumers about the benefits of sustainable agriculture.
http://guide.buylocalca.org/img/biz-logos/foodroutes.gif (link broken)
FoodRoutes.org
FoodRoutes.org allows users to locate vendors of locally grown, organic produce.

The Green Guide
The goal of The Green Guide and www.thegreenguide.com is to serve as a practical, reliable, and trustworthy content source for product choices and daily practices that are better for health and the environment.

Green Schools
The Green Schools Initiative was founded by parent-environmentalists who were shocked by how un-environmental their kids' schools were and mobilized to improve the environmental health and ecological sustainability of schools in the U.S.
Health Care Without Harm
HCWH works with purchasing departments of hospitals to promote environmentally preferably purchasing which both promotes sustainability in the hospitals and increases demand for greener, safer products and materials.
Healthy Building Network
The Healthy Building Network (HBN) is a national network of green building professionals, environmental and health activists, socially responsible investment advocates and others who are interested in promoting healthier building materials as a means of improving public health and preserving the global environment.

The Organic Consumers Association
The Organic Consumers Association (OCA) campaigns health, justice, and sustainability. The OCA deals with crucial issues of food safety, industrial agriculture, genetic engineering, children's health, corporate accountability, Fair Trade, environmental sustainability and other key topics.
Take Back Your Time
Take Back Your Time is a major U.S. and Canadian initiative to challenge the epidemic of overwork, over-scheduling and time famine that now threatens our health, our families and relationships, our communities and our environment.
                                    PLANNED OBSOLESCENCE/
                                            EXTENDED PRODUCER
                                                         RESPONSIBILITY

California Product Stewardship Council
The California Product Stewardship Council is an organization of local governments from throughout California who aim to shift California's product waste management system from one focused on government funded and ratepayer financed waste diversion to one that relies on producer responsibility in order to reduce public costs and drive improvements in product design that promote environmental sustainability
Product Policy Institute
The mission of the Product Policy Institute is to develop and communicate a strong framework for product-focused environmental policies that advance sustainable production and consumption and good governance.

Product Stewardship Institute
The Product Stewardship Institute assists state and local governments throughout the US in developing product-stewardship policies.
                                                THE ROLE OF MEDIA/
                                   MARKETING/ADVERTISING
Center for a New American Dream
The Center for a New American Dream's Kids and Commercialism Campaign raises awareness of the effects of marketing on kids and offers parents, educators, and concerned citizens a wealth of info that will provide a broader understanding of what children face today, and offers tips and resources to help parents and others band together to protect children from intrusive and harmful advertising.
Commercial Alert
Commercial Alert works to keep the commercial culture within its proper sphere, and to prevent it from exploiting children and subverting the higher values of family, community, environmental integrity and democracy.